A new preprint on the free-water volume fraction across the adult lifespan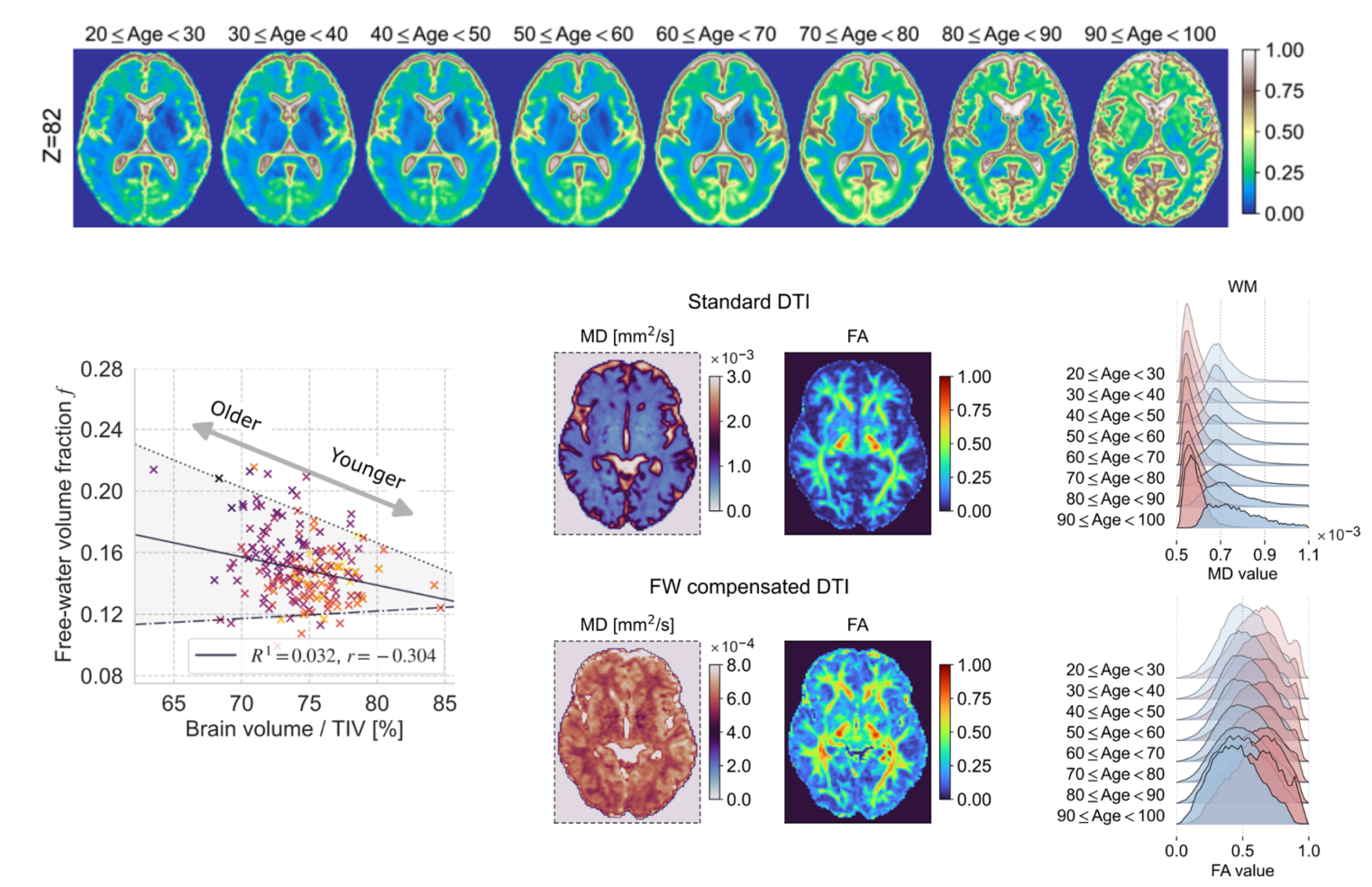 The free-water volume fraction has recently gained tremendous interest in research and clinical communities as it brings information about the cerebrospinal and interstitial fluids in the extracellular space of the white matter of the brain and thus correlates with cognitive performance and various neuropathological processes.
This preprint reveals the sub-rosa of these variations in a healthy brain and uncovers its consequence on the well-grounded Diffusion Tensor Imaging (DTI) technique. We believe the topic covered here is multidisciplinary and is in the interest of a broad spectrum of the scientific domain, including neuroscientists and clinicians using the DTI modality in everyday practice, but also the statisticians trying to explain the variations in diffusional parameters of the brain, and technicians designing appropriate acquisition schemes.
The work has been done in collaboration with the University of Oslo, Oslo University Hospital & Institute of Clinical Medicine (Oslo), Diakonhjemmet Hospital (Oslo) and Western Norway University of Applied Sciences (Bergen).
In June, the LPI member Tomasz Pieciak received the Best Presentation Award during the ISMRM Iberian Chapter Annual Meeting 2022 held in Lisbon for the preliminary study on the free-water volume fraction the healthy human brain.
Follow the authors on Twitter!